Genre: Adult, Romance
Publication Date: June 20, 2022
Rating: 2 stars
NetGalley Blurb:
Dawson Shay could never be accused of being a bubbly ray of sunshine. Like, not ever. But her outlook on life has only gotten worse since she moved across the country for her dream job rebuilding motorcycles…only to lose the job to someone else. Now her run of bad luck includes a wilderness retreat with the entire company—including the asshat who stole her job. Fortunately, Tully Faulkner's bearded, tattooed hotness is pretty much the perfect distraction.
Except, Tully isn't just Mr. Hometown Hero, he's also said asshat who stole her job. And if he thinks he can win her over with his ability to charm the pants off everybody else, he's got another thing coming. But Dawson can't avoid him forever… or the seriously hot sparks between them. Somewhere between the breathtaking northern lights and teaming up to win their company's scavenger hunt, Dawson starts to think that Tully's magic touch might be just what she's been missing.
But even sexy gearheads have their secrets. And Dawson's about to discover that falling for the too-perfect-to-be-true Tully might just backfire on her completely…
Review:
Thank you to NetGalley and Entangled Publishing for the chance to read this ARC. I am leaving my honest review voluntarily.
Ugh…I really should have loved this. As a California bay area-adjacent woman with a Triumph Bonneville and a sarcastic viewpoint on life, I should have loved this story, especially Dawson. Unfortunately, that was not the case.
What I liked about the book:
1. I really liked the idea behind this story. Enemies to lovers is a trope I love, especially if it's grumpy/sunshine MCs.
2. I liked that there were a handful of characters I could see getting a spin off. Though, I likely would not read them.
3. I liked seeing an interracial relationship represented, though I felt more could have been focused on there, like the hurdles she may face as a black woman that Tully would not face as a white man.
What didn't do it for me:
1. The writing style was not my favorite. It was very choppy. It had a lot of short sentences and complete thoughts were broken into multiple sentences often. It was pretty bothersome for me.
2. Ok, I hated his nickname for her was "legs". I'm not against bodily names. In fact, I've quite enjoyed the nice, although slightly overused, brown eyed girl reference many of men have used on me. However, I am against bad bodily names: i.e. "hips", "lips", "legs", etc. They do absolutely nothing for me. If you're calling me "legs", I'm calling you "d*ck".
Oh and then he calls her grumpy in front of people. So she's either reduced to a body part or she's one of the seven dwarves??? No sir.
3. Tully falls way too fast. It's like page 20 and he's saying she's the one without even having a normal conversation with her first. It's one thing if I went into this book expecting over the top insta-love, like with my Cassie Mint books I love so much, but for it to come out of nowhere was bizarre.
4. Dawson ran so hot and cold all the time that I kept getting whiplash. No wonder Tully didn't know how to handle her. She was also super judgey of everyone. Like girl, chill tfo.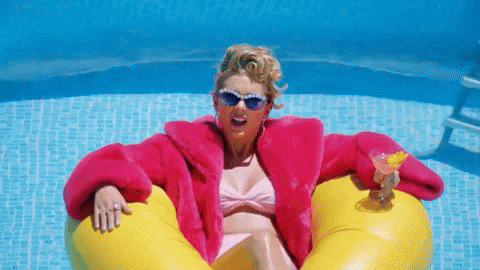 5. Between his bet and her being pissy at him for taking her job unintentionally, this one was just a little too petty for me.
As a whole, this book felt very juvenile. I read smut, I get it, they can't all be Tolstoy's and Orwell's. But this was a whole different level of insta-love and pettiness.